On August 15, 2010, on a night filled with celebration and dance, Michael Jackson was inducted into the National Museum of Dance and
Hall of Fame
. Spectators, fans and the Saratoga Springs elite, joined together to pay tribute to an artist who has inspired countless musicians, dancers and singers. And for many of Michael's fans, it was an acknowledgement and recognition of his artistic contributions that had been long overshadowed by unnecessary negativity and controversy.
One year later, I talked to Sarah Hall Weaver, Assistant Director at the National Museum of Dance
and Hall of Fame
, and asked her questions about the exhibit and her personal involvement in it.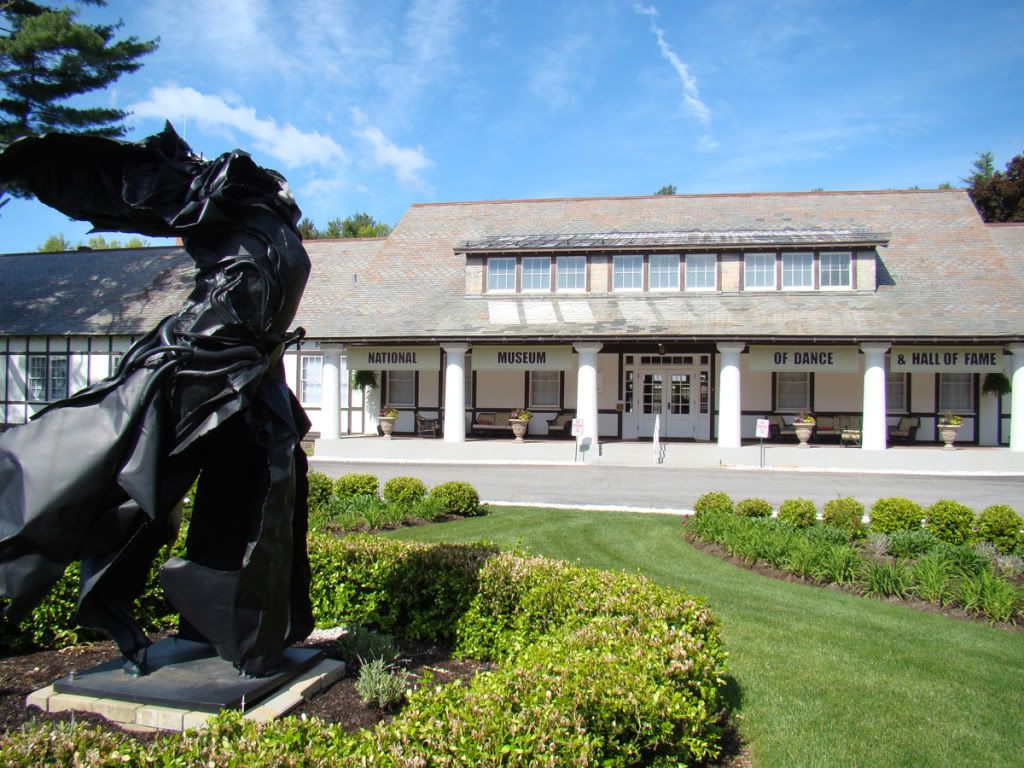 Valmai:

Sarah, could you give us background on the museum? When was it first established?
Sarah:

We are located in Saratoga Springs, New York. The National Museum of Dance opened in 1986; this year is actually our 25th anniversary! Prior to the opening of the museum, the building was the Washington Bathhouse. After a decline in popularity, the building was left vacant for years. Then Marylou Whitney and Lewis Swyer, the museum's founders, came up with the idea to convert the building into the nation's only museum dedicated solely to the art of dance—and it remains to this day as the only one in the United States, and one of
just a
very few scattered throughout the world. The C.V. Whitney Hall of Fame opened in 1987, and remains the only hall of fame that recognizes dance professionals. Since its opening, the museum has continued to offer annually, rotating exhibits, plus various events and programs. It also has its own dance school, The School of the Arts, which offers dance opportunities to people of all ages and backgrounds.
Valmai:

To date, how many inductees are there in the Hall of Fame?
Sarah:

There are currently 46 inductees in the Hall of Fame. They represent an endless variety of dance and dance professionalism, including dancers, choreographers, writers, musicians, costume designers, and much more!
Valmai:

Where do you get the memorabilia for the exhibits? Is it all donated, or does the museum have to purchase some of it?
Sarah:

The memorabilia in the rotating exhibits comes from many places. We have our own archival collection that has been gathered throughout the years and many objects are donated or borrowed as new projects arise, but unfortunately we do not have the means to outright purchase memorabilia. The Michael Jackson exhibit is a particularly lovely example of how naturally some projects come together: We had a few things donated initially, but as I was installing the exhibit—during the last week of hammering, painting, building and detailing—we had an influx of private collectors offering their memorabilia to be displayed on loan.
Valmai:

You have a children's gallery in the museum. Could you tell us about some of the things it offers?
Sarah:

The Alfred Z. Solomon Children's Wing is one of our permanent exhibits. It has a variety of toys that inspire explorations of movement and dance, as well as a collection of costumes and props to be used with a curtained stage, so that visiting kids can create their own shows. There is also a reading corner with many books for all age levels that pertain to dance topics, and a video library where our visitors can select their own movies to watch.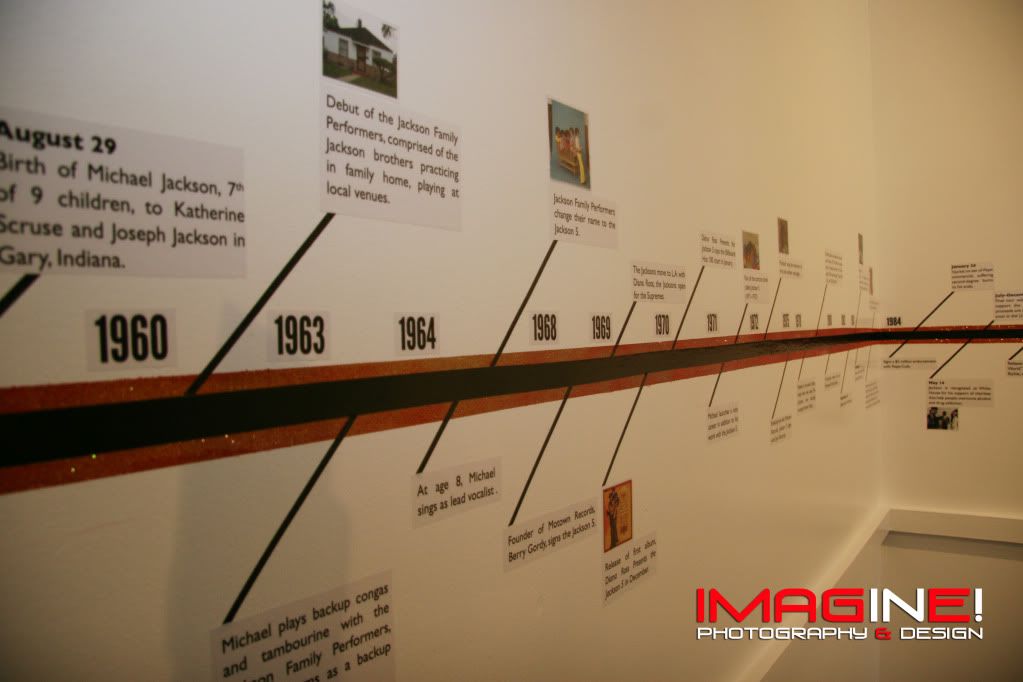 Valmai:

Michael Jackson was inducted into the Dance Hall of Fame, on August 15, 2010, and you mentioned that his exhibit is one of your most popular. Approximately how many guests would you say visit his exhibit each day/month/year?
Sarah:

We see on average about 10,000 visitors annually. Our museum and local community cater to a very seasonal audience, so daily and weekly visitor numbers fluctuate throughout the year. I can say that this summer is showing larger numbers of daily visitors than I've ever seen in my four summers here, and every week we still have guests arrive with the first question of, "Where is the Michael Jackson exhibit?"
Valmai:

Can you share any reactions from visitors to his exhibit that are especially memorable?
Sarah:

I am always surprised to see people's different, individual experiences of the exhibit. We have seen everything from tears to hysterical laughter, and I am always so pleased to see how new guests take it all in. At the induction last August, I had set up a bubble machine in the Jackson 5 section as a special one-night-only effect. The actual ceremony had just ended in our main foyer, and when I went to check on the machine, I found a mother and her toddler playing in the bubbles. I don't know that I'm a good enough writer to convey the happiness on the little girl's face, but her eyes held nothing less than absolute joy while she danced to the Jackson 5. Her dancing and enjoyment made it very real for me on just how important this exhibit is.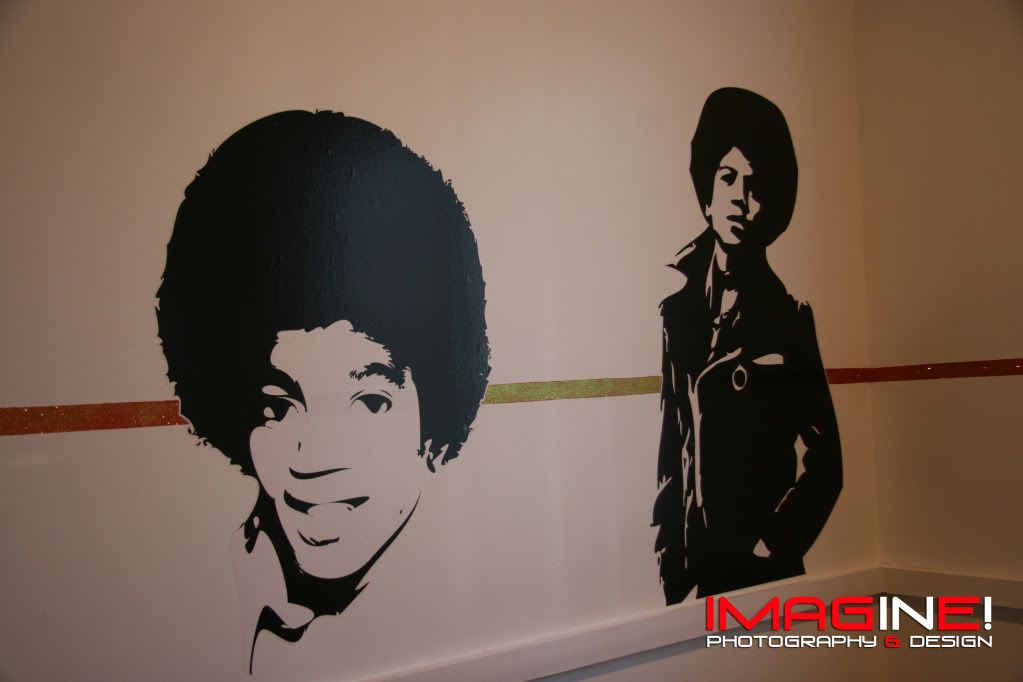 Valmai:

Does his exhibit hold any personal significance for you?
Sarah:

It really does. Like a lot of people, I've been a fan of Michael's music since I was in preschool, but this project allowed me the opportunity to examine his career in a different light. I got to learn a lot about him, and a lot about myself and my vision for the museum too. Dance is sometimes considered as something elitist and exclusive, but it is so ingrained in our culture and the things we love most—dance IS for everyone. The MJ exhibit allowed me the chance to prove this to our guests who might not otherwise be interested in the strict artistry of ballet, or the abstract messages of modern dance.
Valmai:

Personally, what is your favorite part of Michael's exhibit?
Sarah:

That's a hard question. I should probably say the memorabilia, or one of the individual videos, but I really love the glove chandelier. It's a little silly, but it's fun and an exciting visual. It was a lot of fun (and took a lot of work) to make.
Valmai:

Does the exhibit include Michael's 1983 Motown Anniversary performance?
Sarah:

We do not use footage of that moment (because we were unable to get a good enough copy of it), but I make a very clear mention and explanation of that performance in the exhibit's text. Hopefully down the road, we can feature it in the Hall of Fame.
Valmai:

May I ask what pieces of Michael memorabilia are on display in the exhibit?
Sarah:

We have a autographed guitar and concert tickets that were donated to the museum. On loan are one of Michael's fedoras, two signed tour jackets, and a pair of signed jeans that Michael had donated to a charity auction years ago. There are also a few portraits of Michael (by various fine artists), records, photographs, and a pass from the This Is It tour.
Valmai:

Is the exhibit one that can be added to? Can people donate memorabilia into the future?
Sarah:

Memorabilia donations are always welcome. Donors would simply need to contact the museum with a description of the object, and we would talk from there. Now that Michael is in the Hall of Fame, he will always be represented in our museum. We rotate the memorabilia featured in the Hall of Fame, so as we accumulate more, we will be better able to relay his presence.
Valmai:

Michael left a huge catalogue of dance in his films and concerts...as a child, teenager, and adult. Who was assigned the task of deciding what would be included in his exhibit? Was that difficult to do?
Sarah:

I selected the videos and content for the exhibit. It was difficult...and it wasn't. I spent some time refamiliarizing myself with his videos and career during the research phase of the project, and after I examined the space, the selections really screamed to me. I wanted to highlight five videos or themes, and I wanted to do it chronologically to show his personal development. For those people who may not ever be able to see this exhibit. I chose the Jackson 5 (we put together a compilation video of several pieces of footage), The Wiz, Thriller, Black or White and This Is It. I wanted to cover the spectrum of what he accomplished in his career: films, concerts, music videos, etc. I used text to acknowledge the other obvious alternatives, and we will have the opportunity to feature some of his other videos and dance moments in the ongoing exhibition within the Hall of Fame itself.
Valmai:

How, if at all, are Michael's dance influences (from Fred Astaire to James Brown) being treated, or handled within his exhibition? If they're not being highlighted in some way, are there any plans to do so?
Sarah:

I make mention of his dance influences in the exhibit text; Michael made gracious acknowledgment of them throughout his career, and they were so clearly important in aiding the development of his aesthetic. The text is divided to three boards: "His Heritage," "His Development" and "His Legacy." The first is a detailed explanation of his training, Motown roots, and influences. (Happily, Fred Astaire is also in the Hall of Fame!)
Valmai:

I imagine the Dance Hall of Fame had to have the Michael Jackson estate's blessing. What was the response when you first contacted them?
Sarah:

It took a while for us to find the right contacts to reach the estate, but once we did, they were so supportive and kind. They sent a lovely letter and gave us their best wishes. It meant so much more that they felt honored on Michael's behalf, as we sought to recognize his dance contributions.
Valmai:

Have any celebrities or Jackson family members, relatives, or friends visited the Michael Jackson exhibit, and if so, who?
Sarah:

Marlon Jackson accepted the award at the induction ceremony on Michael's behalf. He was a wonderful guest, and spoke beautifully of his brother. Katherine (Michael's mother) and Michael's children sent letters that we were able to read to the guests at the ceremony. We have also had several other people who were familiar with Michael, visit the museum.
Valmai:

What various items related to Michael are on sale in the gift shop?
Sarah:

We have T-shirts and totes that were specially made for the museum (available at http://www.dancemuseum.org/), as well as posters, pocket folders, key chains, etc. We are also printing a 25th anniversary book that will be available for sale soon—it has profiles, quotes, and graphics on each of our Hall of Fame members, to celebrate the museum's 25th anniversary. As the most recent inductee, Michael is the last member profiled in the book, and it is wonderful to include him alongside the 45 others.
Valmai:

Do you intend to continue with plans to create a memorial garden in Michael's name? What can we, as fans, do to help make this happen?
Sarah:

Unfortunately, the plans for the memorial garden fell through. We loved the idea, and had high hopes of seeing it become a reality, but the organization and implementation of the garden was actually coordinated by an outside fan group and things simply did not come together. Our small staff cannot oversee a project this big on our own right now, but we hope to reconsider it in the future.
Valmai:

Does the museum get a lot of support? What can we do to help with this, and to promote more awareness?
Sarah:

Support is growing, but we do need much, much more. Membership at every level is crucial to the museum. It means not just financial support, but encouragement. We are currently working tirelessly to expand our national recognition. We are seeing more hits on our website, more daily phone calls and emails, more interest in donating financially or archivally. We just need to keep it coming, we love where we're going, and we love doing it for the betterment of dance and our national and local communities!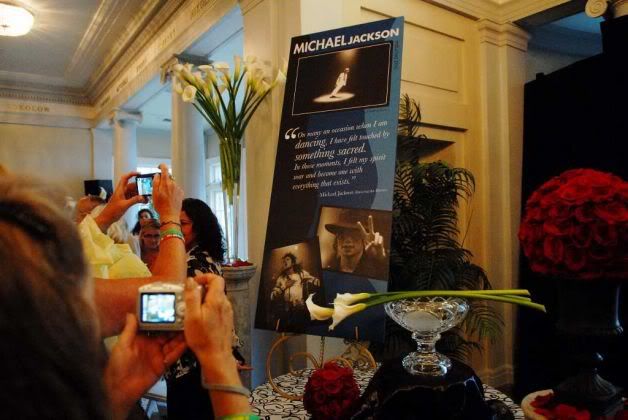 Valmai:

Mr. Jackson, so deserves to be included in the Dance Hall of Fame. We want to personally thank you for recognizing his cultural impact and contributions in the field of dance. I also want to personally thank you for taking the time to do this interview.
Sarah:

I would also like to thank you! I am so happy to interview with you. The MJ exhibit has been a great experience for the museum, and we look forward to furthering his legacy for years to come!
© 2011. All Rights Reserved. No reproduction without permission from author.
This interview appears in the publication Dot to Dot: Keeping Michael's Legacy Alive,
http://mjtpmagazine.presspublisher.us/

and its content is the property of the authors and the Michael Jackson Tribute Portrait. Articles and exclusive interviews are copyrighted; therefore there should be no republication without permission. You may email

editor@michaeljacksontributeportrait.com

with any requests for republication. If permission is given, credit must be given to the author, Dot to Dot: Keeping Michael's Legacy Alive and the Michael Jackson Tribute Portrait.