Some people say that out of every tragedy comes something good. Indeed, I've been blessed to encounter some of the most unconditional love I've ever experienced through friendships I've made in this community.
However, in the last few months I've had people with whom I was friendly become distant. Some who used to engage with me through social networks stopped doing so as much, others whom I've tried to befriend have flat out ignored me; comments on our articles have dropped, and some people seem to not support the MJTP to the extent they used to.
I didn't give it too much thought until I discovered that there are people in the community who feel the MJTP betrayed Michael, because one of our team members attended (by invitation) the album release party for Michael; some even going as far as writing about it on their blogs. Now it all makes so much sense, I thought to myself as the tears began to flow. That hurt me.
Our intent at the MJTP is to be a tribute of love and carry on Michael's legacy, which for some may or may not include buying his music. There is no doubt that he will go down in history as one of the world's greatest entertainers. Through his songs, performances, concerts and short films, future generations will be able to experience his incredible talent. His influence will be felt for decades to come as artists now strive to emulate him, but there was something else just as amazing about Michael that future generations should be aware of, and that was his extraordinary capacity to love.
They should know how much he cared for all of humanity, how sensitive he was to the pain of sick and disadvantaged children, how he used his global fame as a force for humanitarian causes around the world.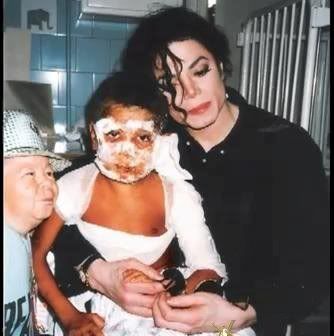 They should know about the special relationship he had with his fans, why we are so loyal and how we shared an unconditional love. They should know about his connection to a Supreme Being, and how it was the foundation for his astounding creativity.
They should know about the strength he exhibited in the face of challenges, the dignity he maintained through attempts to discredit his character, and the extraordinary father he was to his children.
There are people with strong opinions on both sides when it comes to Michael's music. I have always encouraged fans to remain true to whatever it is they believe. When it comes to his children, I know they will be very successful in life no matter what happens with the music, because they were blessed enough to be raised on the love of Michael Jackson. It doesn't get any better than that. Having that as a foundation on which to build their lives is a precious gift he gave them. It's the most important part of his legacy.
To those who judge others without having the facts, please try to remember that this is what hurt Michael the most while he was living; it's what continues to hurt him now that he's gone, and what will ultimately tear this community apart if we turn on each other.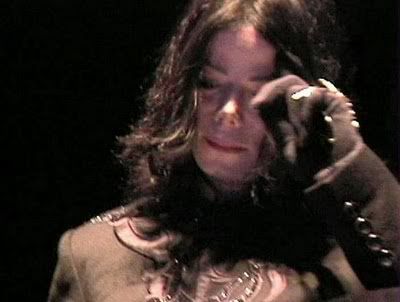 It's disheartening that some people have become so judgmental that they are making it hard for anyone to put positive work out there on Michael. Take for instance the recent announcement from Jermaine Jackson about the memoir he is writing called, You Are Not Alone. He said it was a book written out of love, and an attempt to show the world who Michael really was.
When he passed away, I was horrified to discover how some people had made it their lot in life to take Michael down. They tried everything they could to get the public to hate him, and judge him, and stigmatize him, so if Jermaine can educate the masses about the love he really embodied I am all for it.
I feel a responsibility to garner as much love for Michael as I possibly can. I have a passion to educate the world about how worthy of love he really is, and I am compelled to do whatever it takes to evoke those feelings from them, so I truly understand why he wants to do this.
Every person on this team does this work as a volunteer; most of whom also have full time jobs. We do it because we love him. To have someone suggest otherwise is unfair and unjust. It upset me so badly that I considered just walking away from it all, because to put it bluntly, it sucks to be loved conditionally. I decided to sleep on it though, and I'm so glad I did.
The next morning I awoke with a smile as I quickly recalled a dream I'd had. I was in a room, standing in a row behind a barrier with a few other fans waiting for Michael to come and greet us. The room was square and dimly lit, with walls that were cream colored and bare; the air was filled with excitement and anticipation. As he walked in, the energy quickly changed to love and the room lit up with a beautiful peach glow.
He gracefully walked over to us with his entourage behind him, and started talking to the fans next to me. He reached out and grabbed my hand without making eye contact or saying anything to me, holding it the entire time he spoke with them. I just stood there mesmerized feeling like my heart was going to beat out of my chest, taking note of how soft his hand was. When he was finished, he squeezed it lightly as if to say "don't give up," then he let it drop to my side.
As he told the crowd goodbye, he declared his love for us by putting his hands in that famous prayer pose, then blew a kiss with his fingertips. We couldn't take our eyes off him as he made his way toward the door. Then, right before he walked out, he turned around and winked at me...That's the only dream I've ever had about Michael, but it was exactly what I needed to renew my spirit.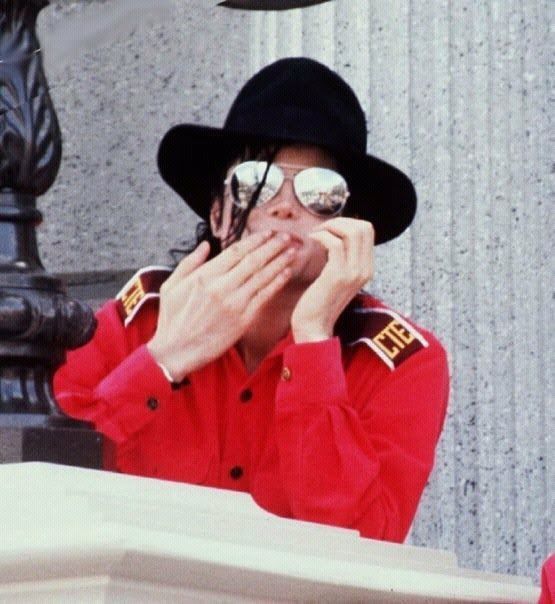 In his autobiography Moonwalk, he said, "When I feel that something is not right, I have to speak up. I know most people don't think of me as tough or strong-willed, but that's just because they don't know me." I can relate to that because even though my focus in on love, that doesn't mean I won't speak up when I feel something isn't right.
To those who questioned our loyalty and dedication to Michael, in the words of Christina Aguilera's hit song "Fighter."
"I wanna say thank you.
'Cause it makes me that much stronger
Makes me work a little bit harder
It makes me that much wiser
So thanks for making me a fighter."
You've helped me develop a little of that rhinoceros skin Michael used to speak about, which makes me that much stronger. You've renewed my passion and sense of purpose which makes me work a little bit harder, and by heeding Michael's advice, I've become that much wiser: "No matter who's around you that's being negative or thrusting negative energy at you, totally block it off."
Most of all you've helped me remember why I started doing this work in the first place: to love Michael Jackson and help others do the same.
The Michael Jackson Tribute Portrait is, and always will be, a tribute of love by the fans for the fans, to honor and appreciate the man, the legend and the humanitarian. To those who continue to support us in what we're trying to do for him, we thank you. It means more than you could possibly know.
Written by Linda Higgins
All Rights Reserved.
No reproduction without permission from author.
This article appears in the publication Dot to Dot: Keeping Michael's Legacy Alive, and its content is the property of the authors and the Michael Jackson Tribute Portrait. Articles and exclusive interviews are copyrighted; therefore there should be no republication without permission. You may email

edito@michaeljacksontributeportrait.com

with any requests for republication. If permission is given, credit must be given to the author, Dot to Dot: Keeping Michael's Legacy Alive and the Michael Jackson Tribute Portrait.
http://www.mjtpmagazine.presspublisher.us/
http://www.michaeljacksontributeportrait.com/